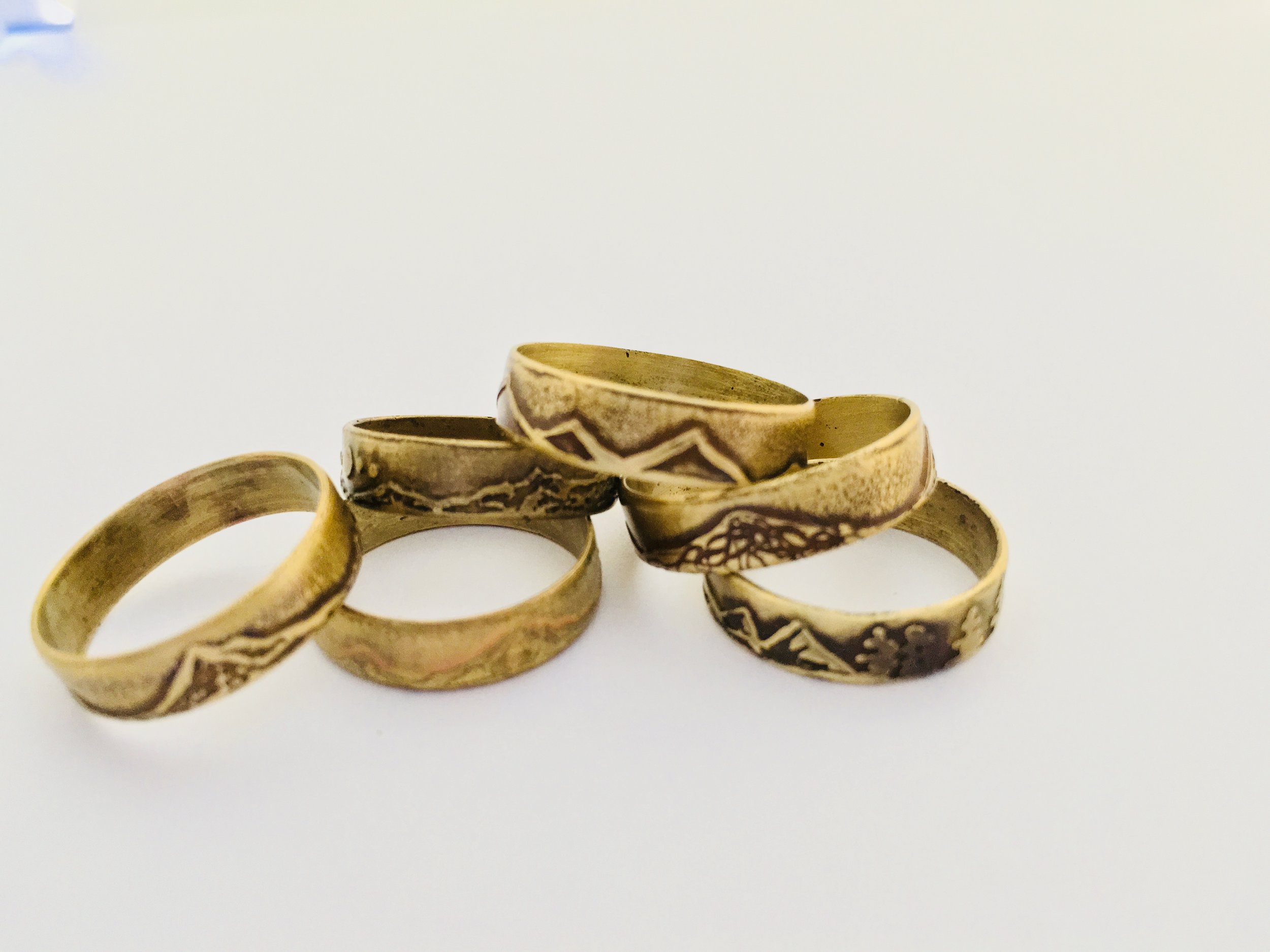 Collection
Mountain Range Rings
We love the mountains of the Pacific Northwest so much we decided to etch them around the entire outside of the ring! A hand drawn landscape image of the iconic mountains of the Pacific Northwest is painted onto the ring with our resist and then we place the ring into a chemical bath for the etching process. When the etching process is complete we clean, polish, and coate the ring twice with a clear coate to protect the ring from wear, tarnish, and chipping. The rings come out stunning with beautiful landcape imagery of the beautiful mountains and pine trees, ocean waves, woodland creatures, and the moon, stars, and sun!!
The ring you purchase from PakHye Goods is a one of a kind piece of original art. So the description of the possible landscape designs may be on the ring you purchase and may not. We will guarantee each ring is etched with landscpae images of the mountains of the Pacific Northwest and the design covers the entire exterior of the ring. We also guarantee that the ring you purchase will be the only ring of its kind and unique piece of wearable art!
We also offer a custom design option during check out where you can decide the design to be etched on the both exterior and interior of the ring.
At this time we are only able to offer whole sizes for our rings; sorry we can not do half sizes at this time.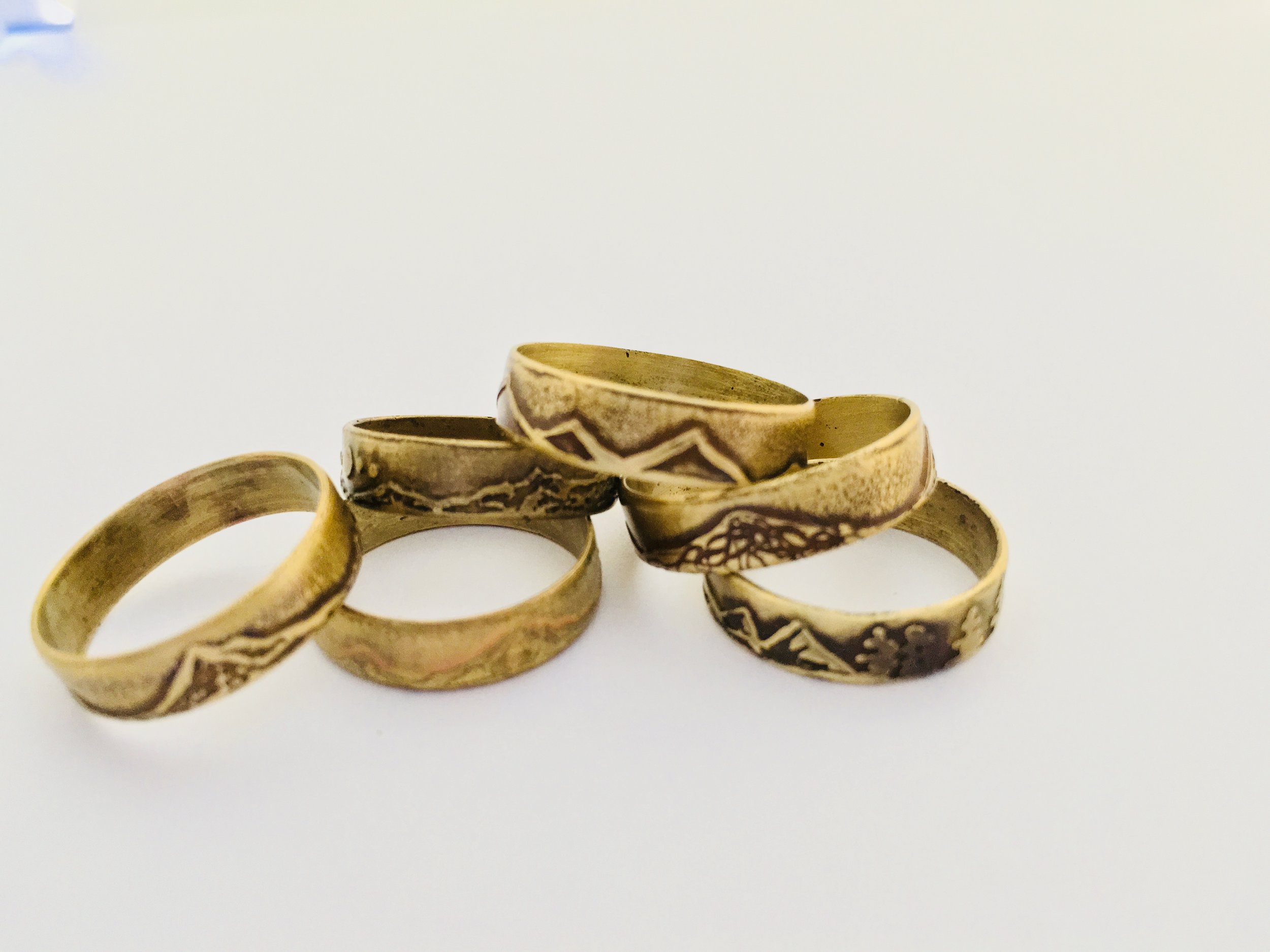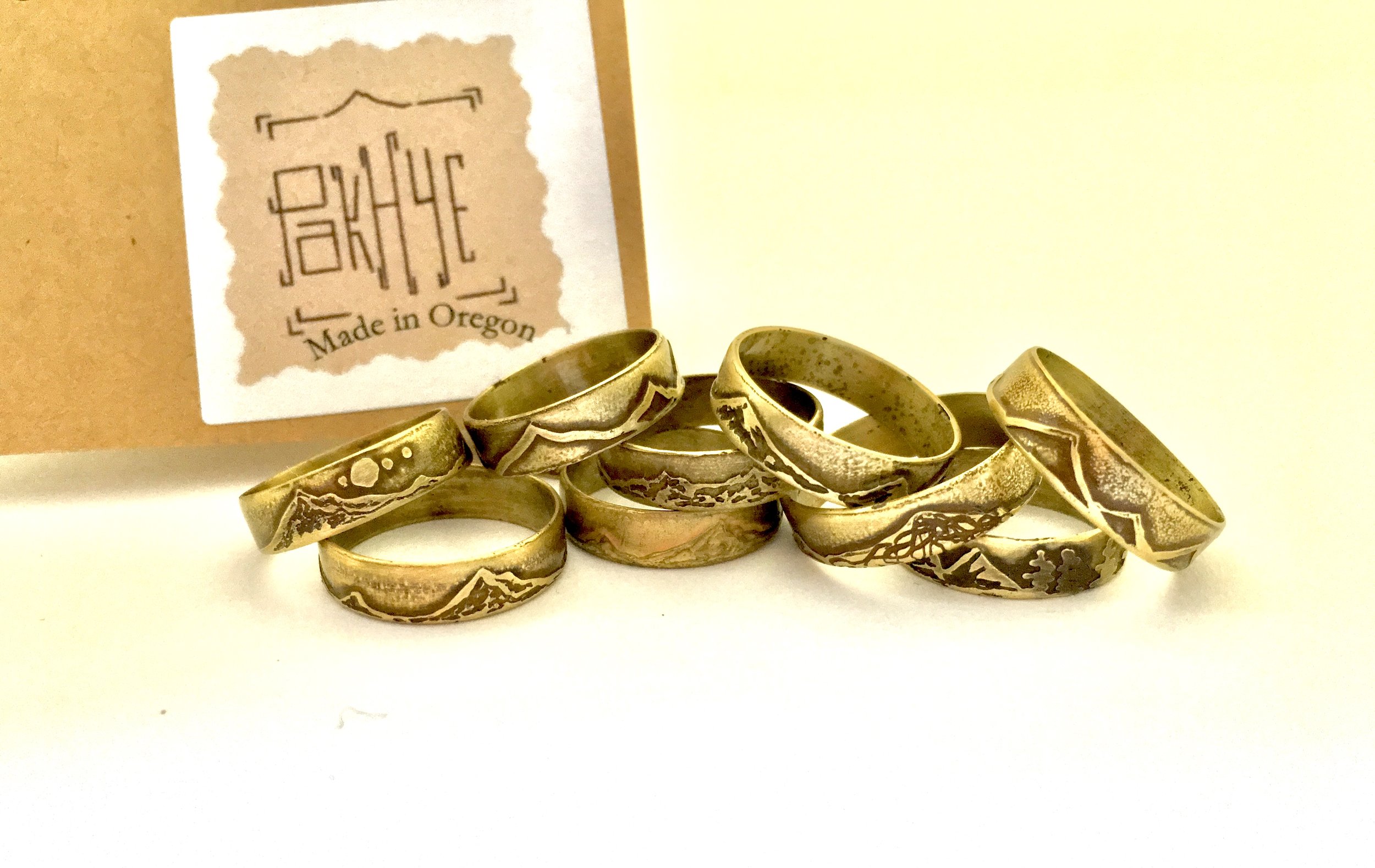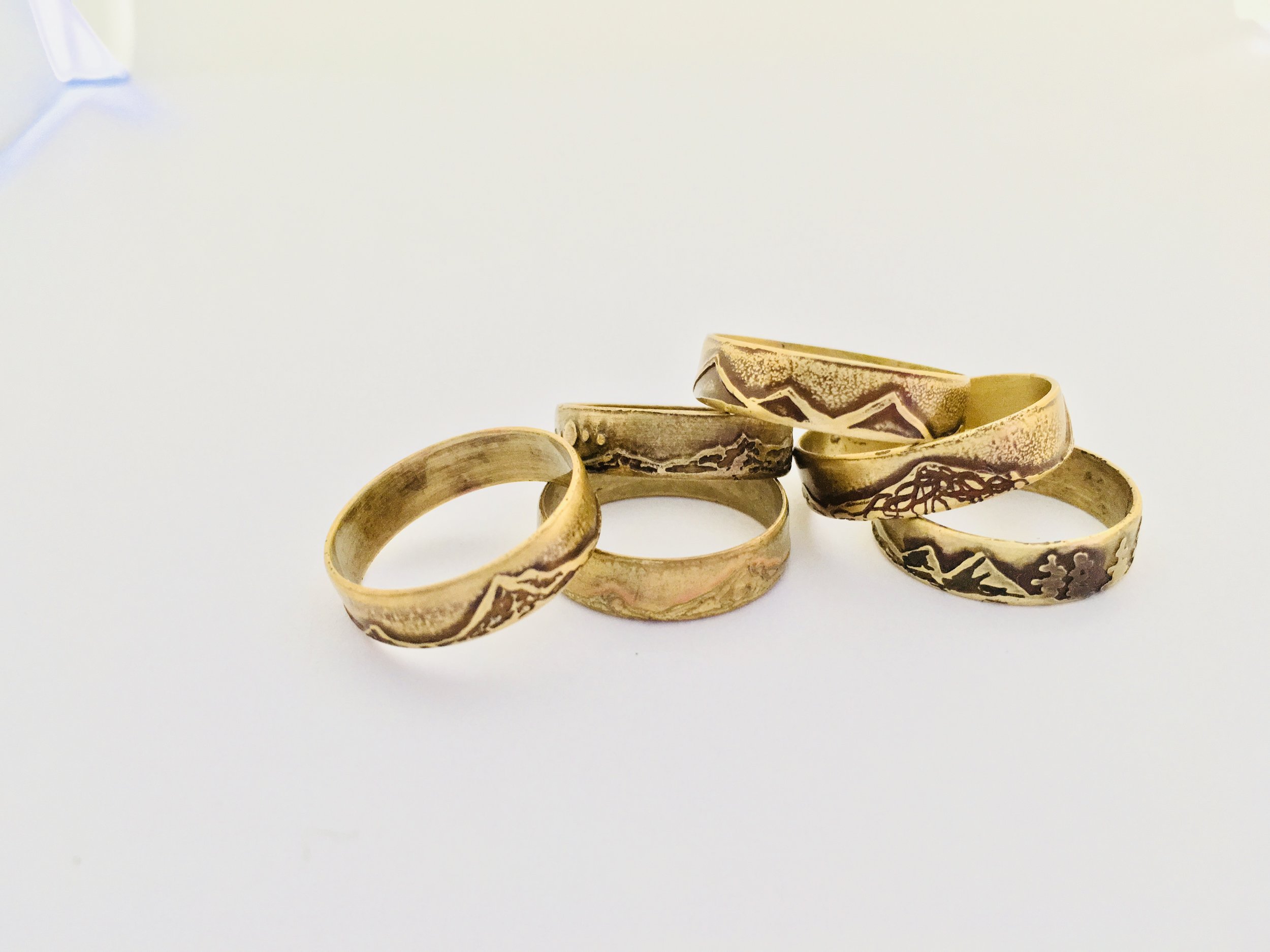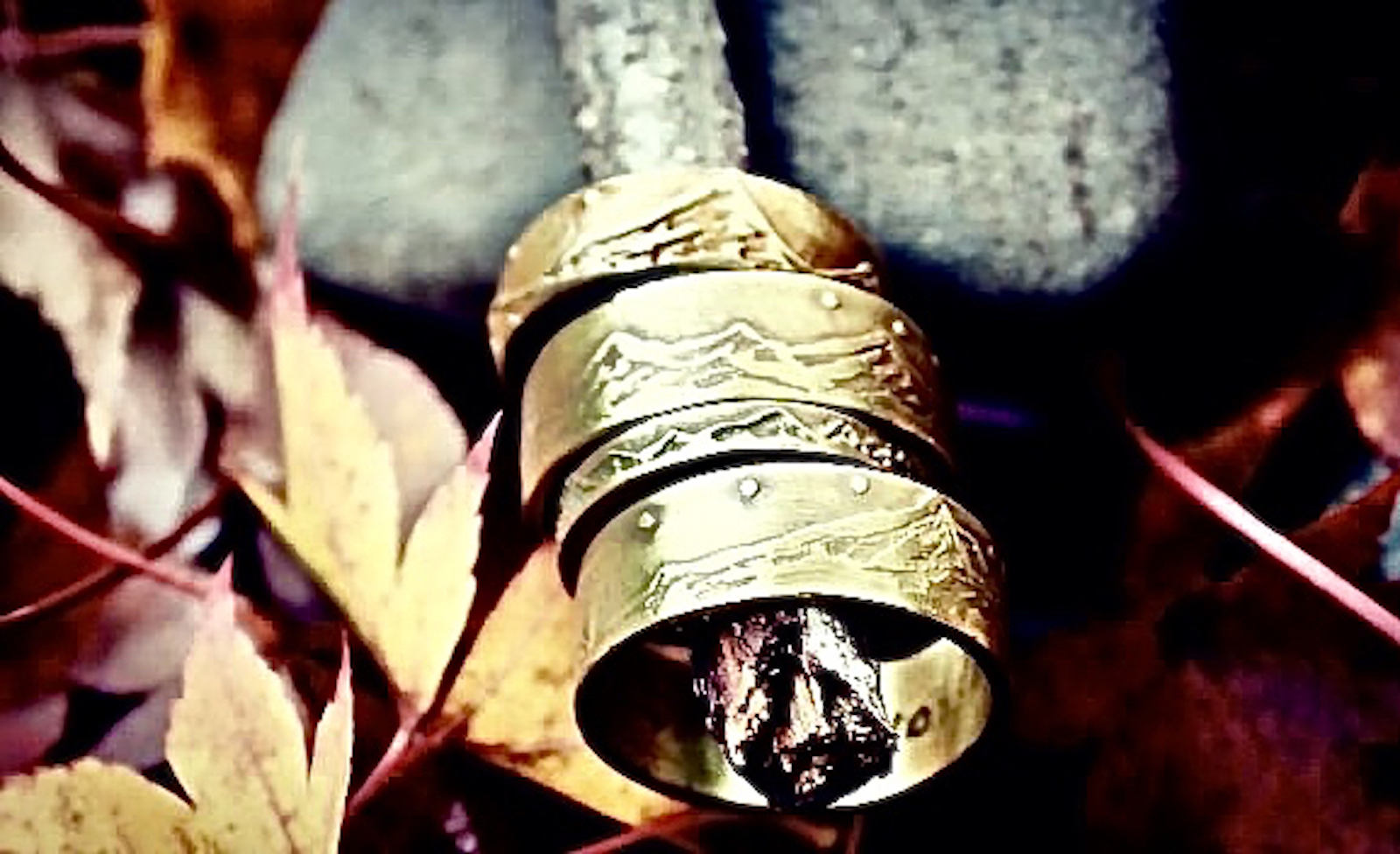 Additional Info
Handmade, Acid Etched, Mountain Range Rings
PakHye Goods Creates unique one of a kind and original works of wearable art.
We use a process of acid etching into brass to create landscape images of the Pacific North West. Each item including each ring is hand painted with a resist and placed into a bath for acid etching. Once completing the etching process we clean and polish the rings and coat them twice with a clear coat that will prevent tarnish and turning your skin green.) .