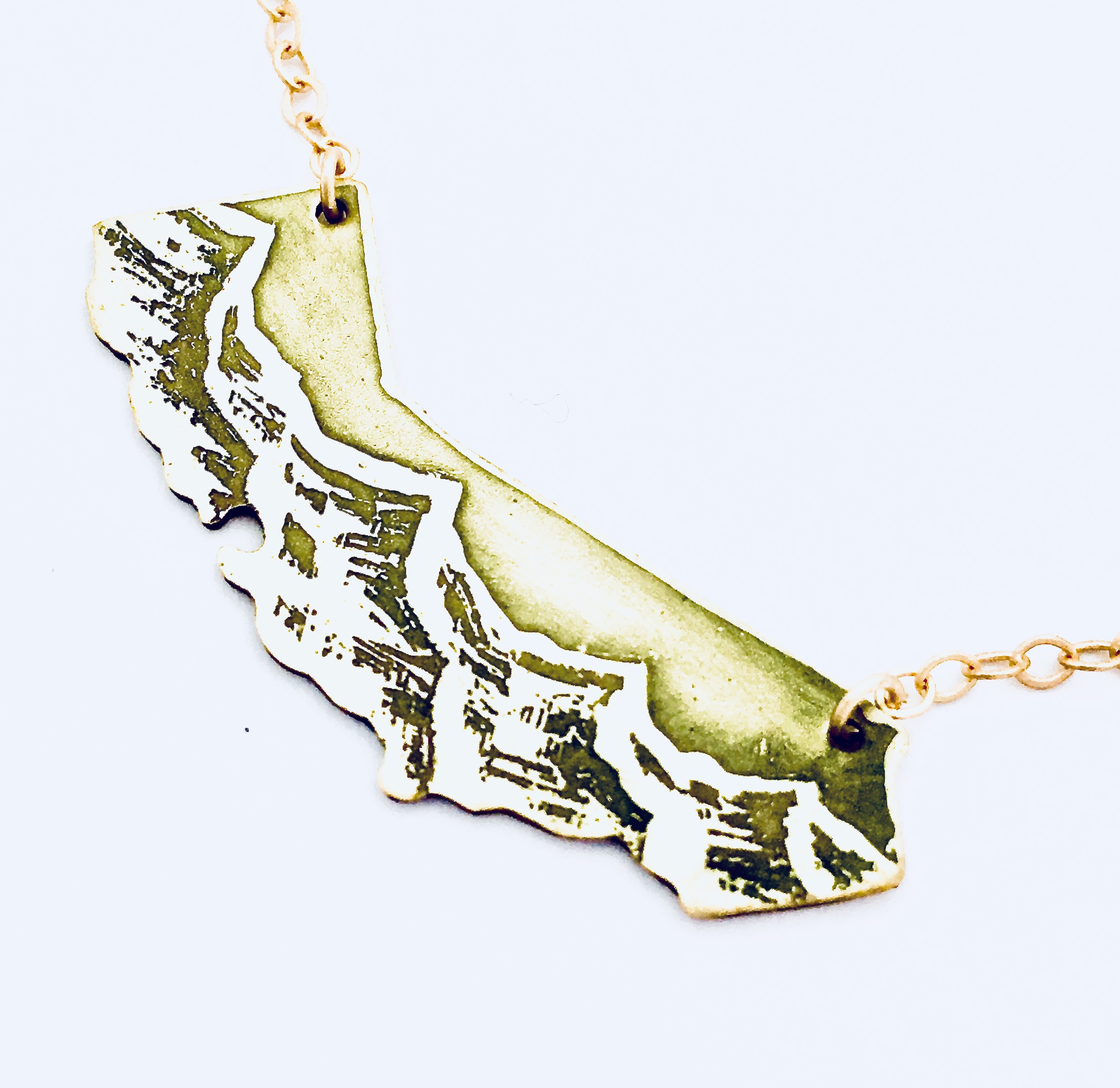 Cutout Line of Handmade Necklaces
California State Cutout Necklace
We pay homage to our Sister State to the South of Oregon as we continue to create our line of Pendants hand cut in the shape of each State of the United States.
As with all our jewelry each pendant is completely handmade; we hand draw an image which is then etched onto the metal and the pendant is handcut intor the shape of the State of California.
On the front side of the California Pendant we hand draw an image of the Sierra Nevada Mountains and on the reverse side is an etched image of waves. We also offer a custom design if you prefer to use an image of your own. The pendant that you receive will be a completely unique piece of wearable art.