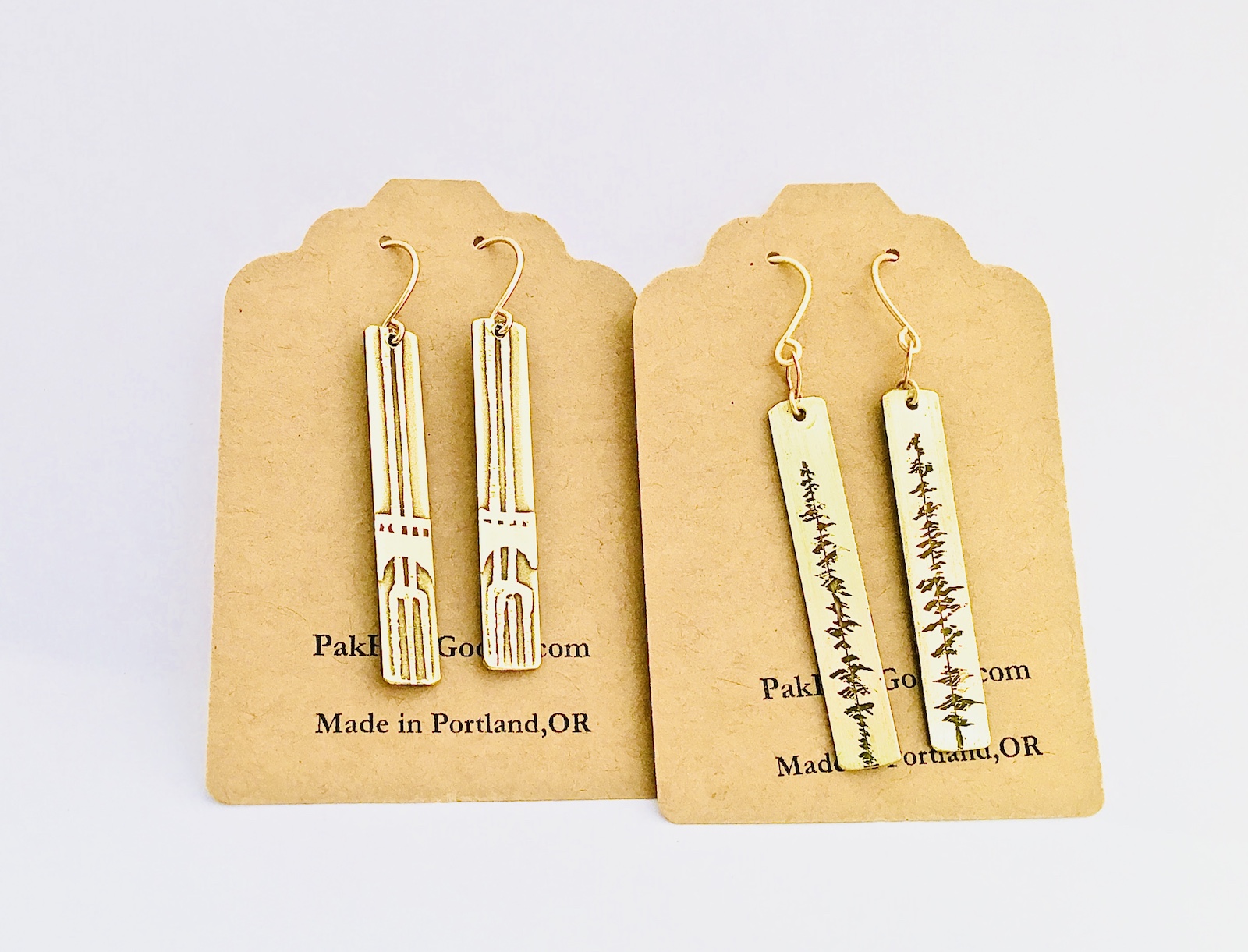 Handcrafted Landscape Designed Earrings
Multnomah Falls Earrings
These beautiful earrings are hand drawn and etched with an image of Multnomah Falls. There is an image of a Fir Tree on the reverse side of the earrings.
If you are looking for something special and unique, these earrings are one of a kind!
Jewelry created by PakHye Goods is Wearable Art!