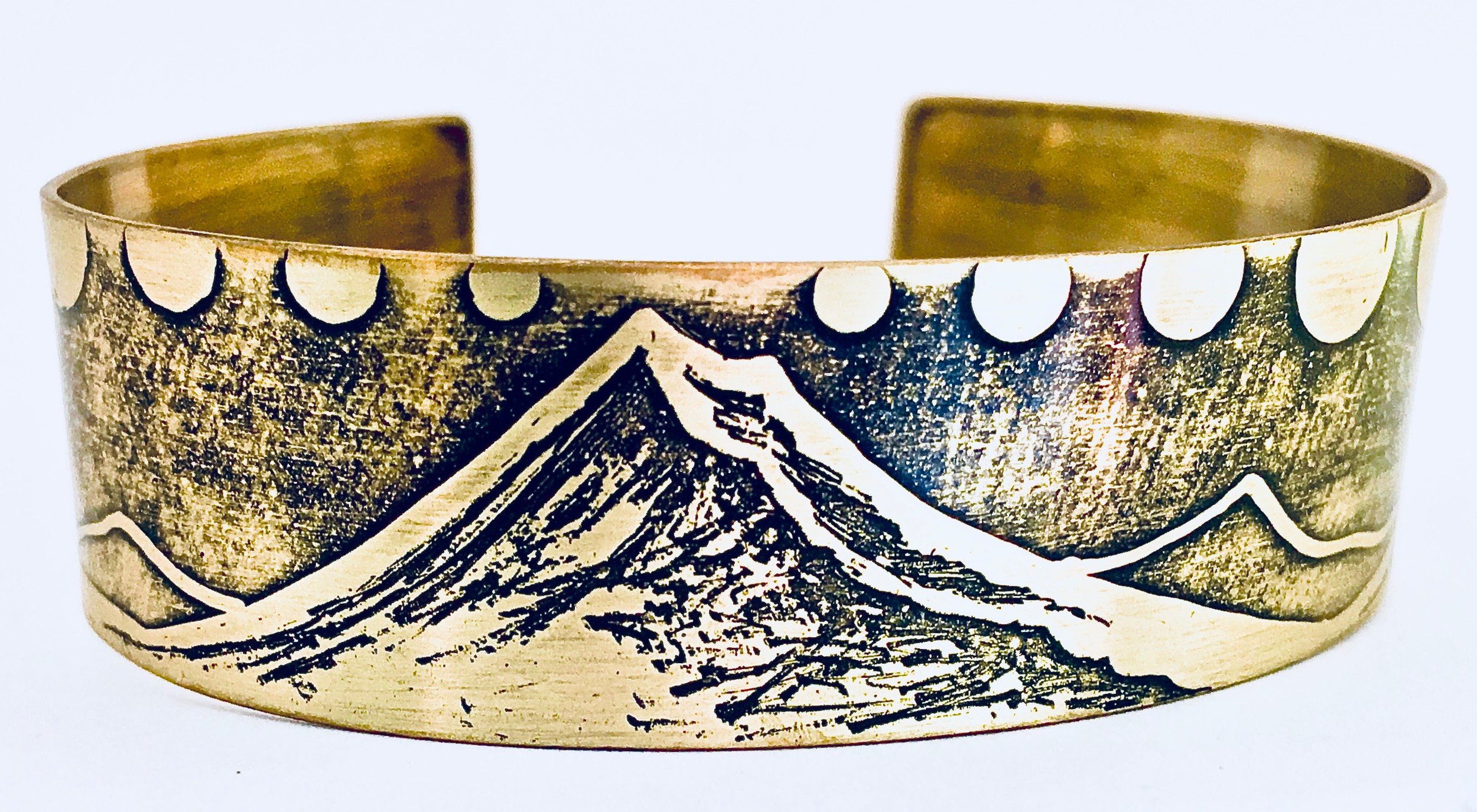 Mountain Range Designed Handmade Bracelets and Cuffs | PakHye Goods
Mount Hood Large Cuff Bracelet with Moon Phases
The Magnificient Mount Hood is the center piece of this large size Cuff style bracelet. Although Mount Hood is the primary image on this cuff, we've also included details that must be viewed close up. We added the moon phases along the top over the mountain and on the back edge of the cuff we included a pine tree. As with each piece of jewelry we create no two will be the same.
We hand draw onto the brass metal with a resist before placing it into a bath of acid for the etching process. Following the piece being etched we polish and finally coate the piece with a protective clear coate to prevent it from damage by chipping or tarnish.
Once completed you have a beautiful piece of one of a kind art. As we call it, Wearable Art.