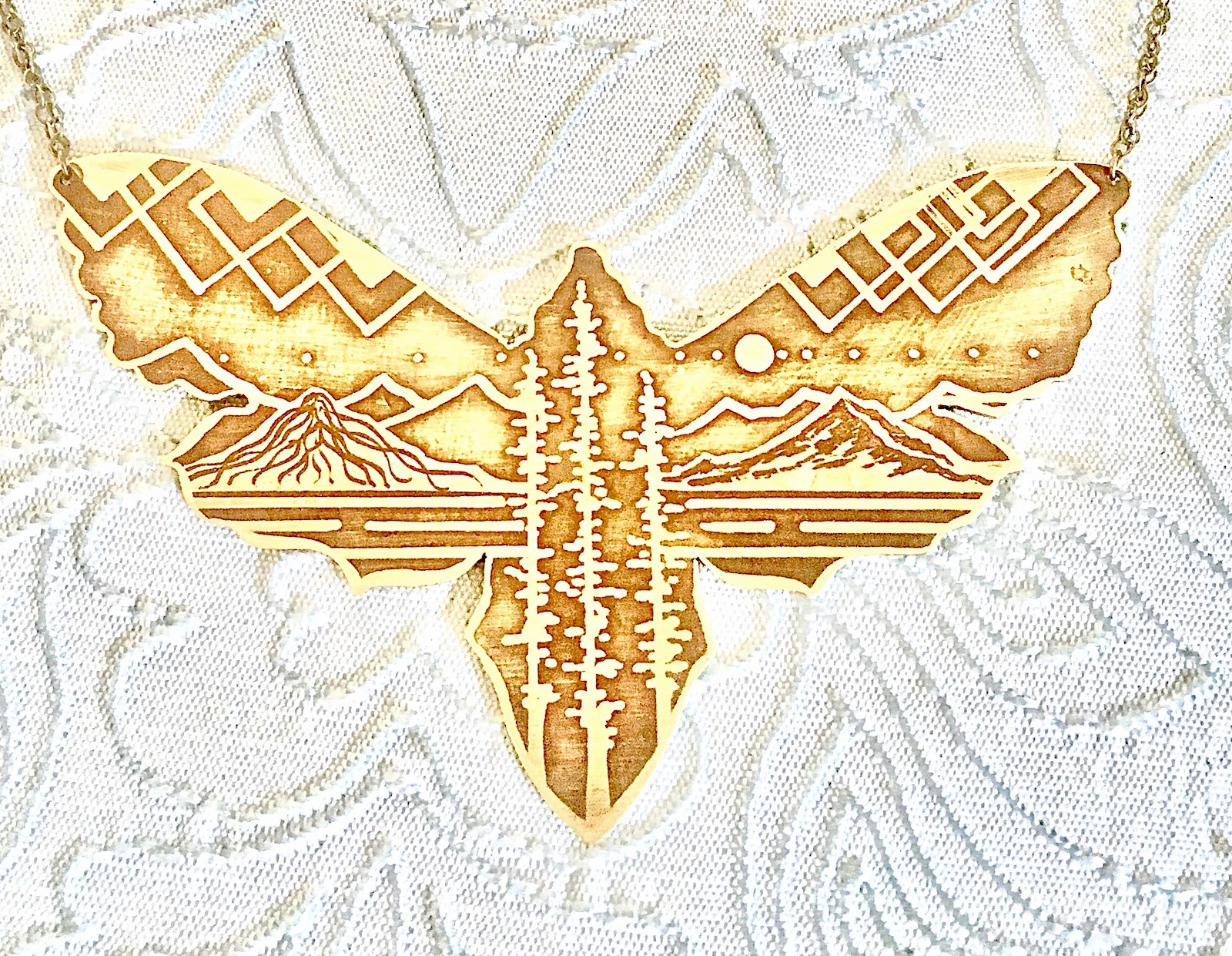 Mountain Moth Cutout Necklace
The Hand Cut Mountain Moth Necklace is a statement piece to show off and feel good as you center yourself and walk around for a night on the town or while walking into your place of work. This piece exudes confidence.
Like all of our necklaces the Mountain Moth is individually handcut and handdrawn with our images and designs or one of your choosing, Images are etched into both sides of pendant so you are getting two necklaces for the price of one.